getbevel.com a la carte refresh
Background
Early 2016 brought a pleasant shift for Walker & Company. The Bevel Shave System went to retail in Target, selling a la carte for the first time. Prior to this release, the system had only been sold on getbevel.com as a subscription.
As a result, business boomed. Bevel's core audience widened and the brave new world of retail revealed a demand for Bevel products outside of the original purchase model. The team felt it was time to add an a la carte experience on its owned properties, and this meant the custom e-commerce platform needed to be completely reimagined.

Why the Change?
After extensive user research we found the following pain points:
1) Confusion around products & plans.
2) Multiple purchase funnels.
3) Customers are too dependent on Customer Success Team.
Process
Armed with user research and descriptions from our old get help pages, I began drafting copy for each a la carte page.
A product is more than ingredients, so my job was to research (from conversations with customer success team, product team and user research) and write succinct copy rooted in that.
My secondary role was to assist the designers by finding appropriate imagery and create new instructional content when needed. I was a primary stakeholder in visual critiques as well.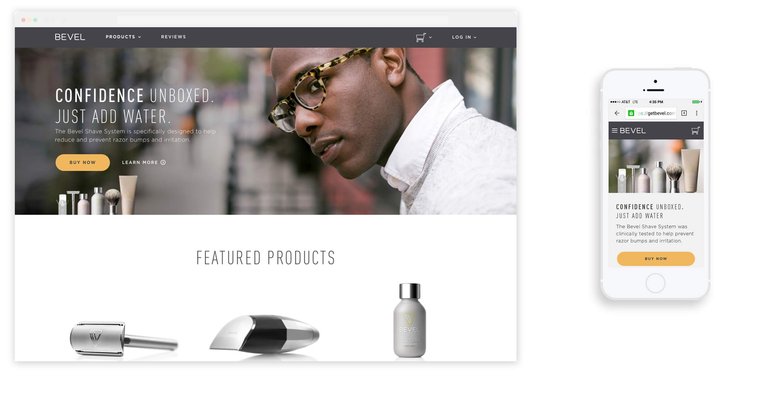 Framing the Experience

A completely new pre-order flow parallel to the main subscription funnel for the Bevel Shave System. Customers can land on individual product pages as well as bucketed pages that recommend certain groups of products based on use cases ie (bearded man, a casual shaver, gift giver.)
In addition, I wrote headlines and copy for a cross-sell, promoting the shave system product, or potentially up sell customers based on the items in their cart.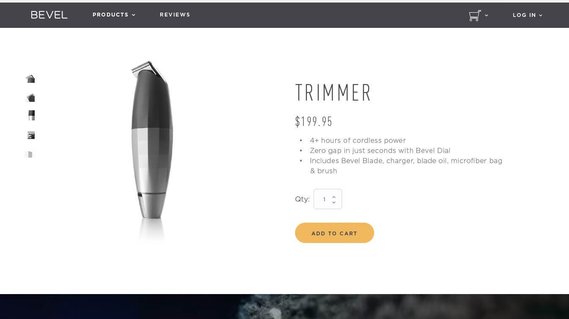 Value Added Based Copy
Each product page has value focused copy based in customer feedback. Which was then used for Amazon, Target and other e-commerce.
for example: Priming Oil
- Create a protective layer between your skin and your razor with Bevel Shave System Priming Oil . As the first step of the Bevel Shave System, application of this oil is meant to greatly reduce instances of nicks, cuts, tugs and bumps. By keeping your hair and skin soft, shaving has never been easier with the shaving oil. Hair Type: Coarse, Curly
Noticeable Growth
The new getbevel.com launched Fall 2016. Sales increase daily and the holiday season saw an impressive flexibility to the platform that hasn't been seen since it was created in 2013. Flexibility in the product brought new revenue, some of it being one off purchases, but capturing more users in the funnel led to more subscription sales.
Client: Bevel (in house)

Duties: Photography, Art Direction, Copy

Collaborators: Mari Sheibley, Justin Goode, Quinnton Harris
Deliverables: Copy for new product pages, headline copy for new landing pages, photography for each product page, how to videos.